Apprunties, it's time to break out the Sweets in the City and Ridiculously Rich because it's back back back back back again.
We're still stuck with the increasingly problematic Lord Sugar, along with gay icons DomTopClaude and Karren as his 'advisers'.
And with low-key zad Rhod Gilbert on tour, this year's You're Fired spin-off show will be hosted by *checks notes*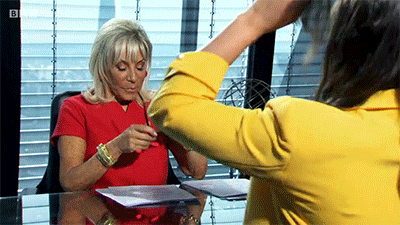 …
The Apprentice UK – Series 15 (2019) | "He was happy to proceed with a lolly that was… shit!"