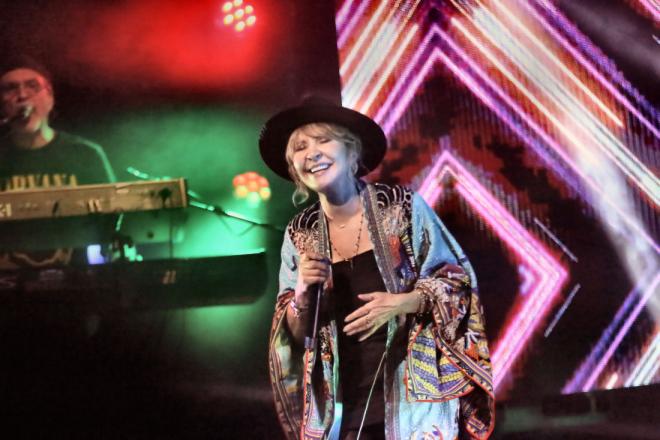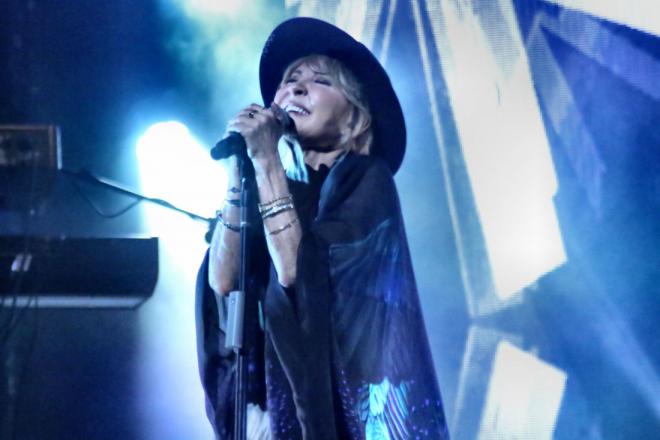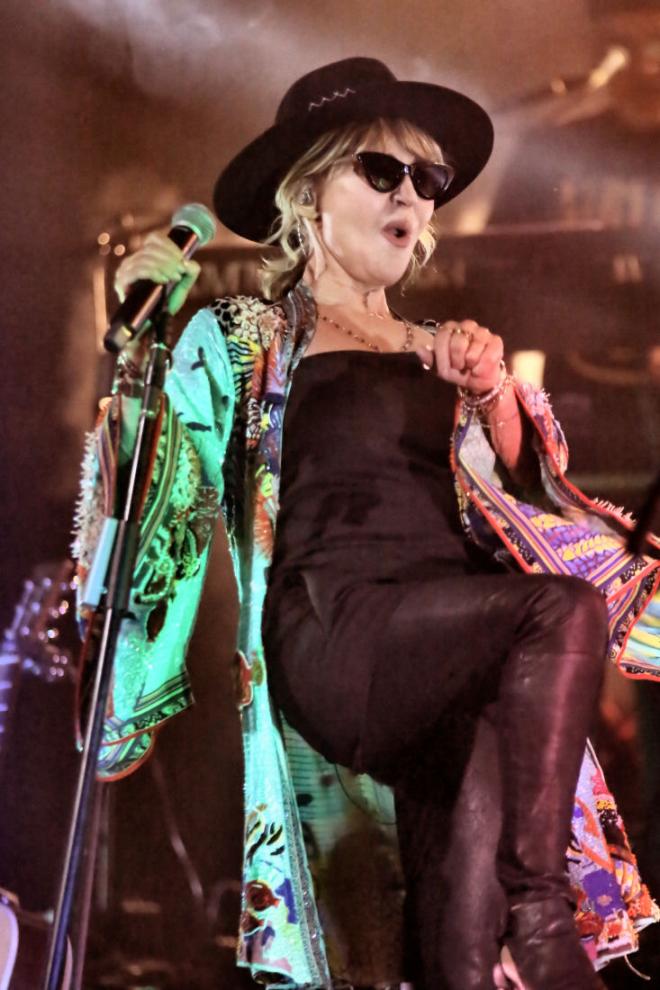 I chose this Town Hall for the Lulu gig instead of a more local Wolverhampton grand theatre, as I was hoping that it wasn't a sit down, (I hate sit down gigs). To my disappointment it was, but to be honest, realistically fans of Lulu would obviously be a certain, let's say maturity, so to expect them to stand up for a couple of hours would be a push. Lulu at 70 hasn't got that problem, she is still full of energy and never really stood still for long, doing two sets with a tea break in between.
Charting her career chronologically by decade and telling stories and reasons behind certain recordings, it was fascinating to remind the audience and myself just what a brilliant and varied career she has had. Singing, acting and a surprise to me songwriting for herself as well as others like Tina Turner's 'I Don't Want To Fight No More', a big hit in the eighties. But the version Lulu sang tonight bore no resemblance of Tina's. It was slowed down and sang as a duet, but really worked, again proving how adaptive she still is.
Lulu at 70 still has a great voice and really enjoyed interacting with her audience, but even an artist of her ability in my opinion struggled to get a real atmosphere in the cavernous Town Hall. This isn't a dig at her, more due to audience sit down and to prove my point yet again. The last couple of songs, especially 'Relight My Fire' saw Lulu urging the audience to rise and dance, which they did, and the atmosphere immediately changed. I just wish this could have happened earlier.
During the evening there were photos and videos of each decade shown on large screen at the back of the stage, and the names on the images either singing or just hanging out with were a veritable who's who of the entertainment industry. From Bowie, Elton John, Neil Diamond, Take That and Jagger, you name them they were all there, proving how highly regarded she is in the industry and I for one would love to look through her photo album. As for Lulu she has many years left to surprise us and it wouldn't surprise me if she ended up back in the charts in the future.
Photos by Geoff Griffe.
Review by Jennifer Griffe
The post Lulu – Town Hall Birmingham – 01 October appeared first on Latest Music News + Gig Tickets From Get To The Front – Music News Magazine.