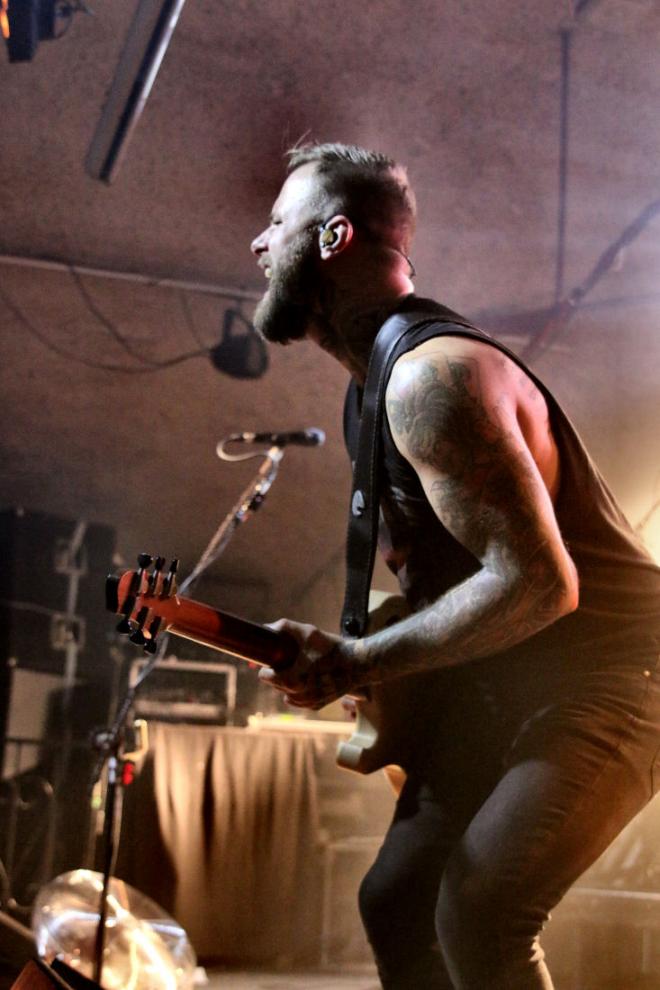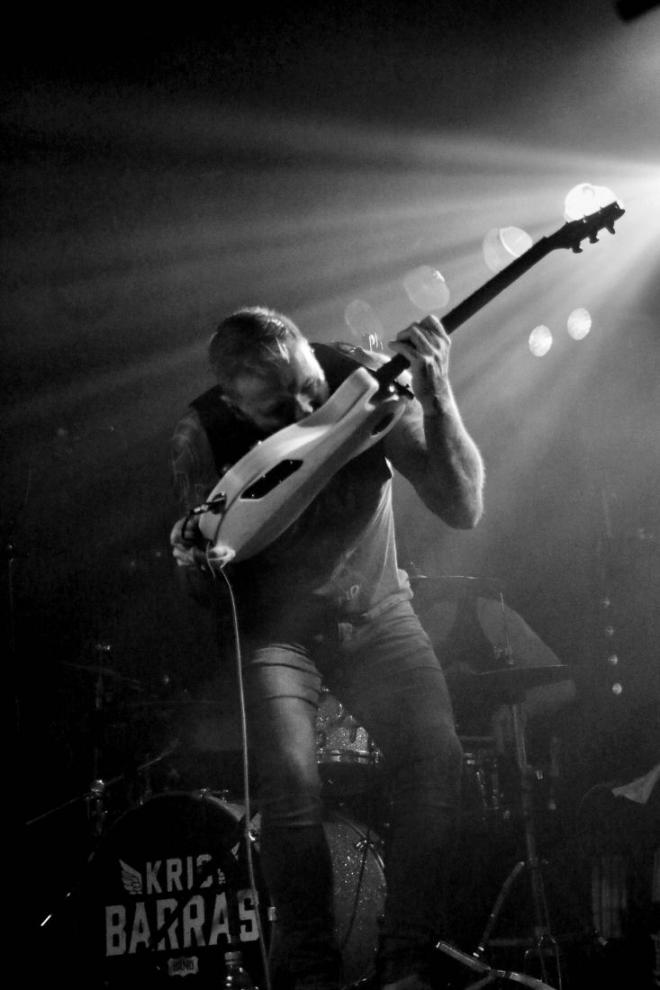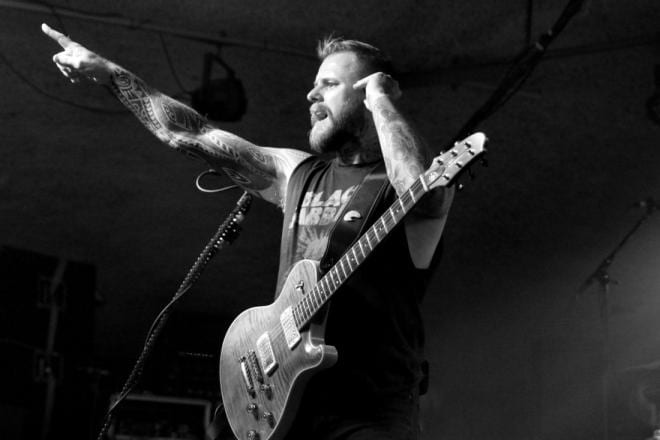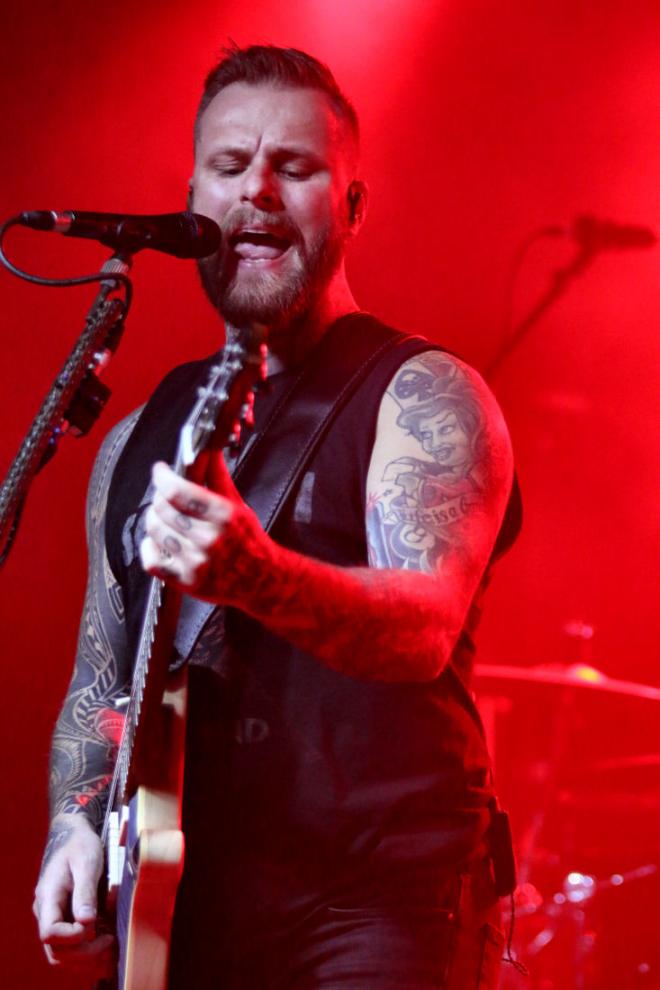 This is about my third or fourth time of seeing Kris Barras and in my opinion, he gets better and better. Even though tonight he admitted that he had the lurgies, we did notice that his voice was a little more raspy than normal. But this didn't stop him delivering a blistering performance for the Robin crowd. Since last time I saw him he has the addition of two excellent backing vocalists to his brilliant band, which added a different dimension to the live sound.
With the release of his new album 'Light It Up', I don't think that we can pigeonhole him as a "Blues Rocker". There is hints of funk, country and rock to his set, with sometimes a commercial sound, lapped up by a near enough sold out Robin 2, which holds 700! With a nice age span of attendees, the future for Mr Barras looks very good, and it should be. He is a force to be reckoned with, with his solo career only going one way and his part time job as front man for the supergroup 'Supersonic Blues Machine', he is a busy man.
Photos by Geoff Griffe
Review by Geoff & Jennifer Griffe
The post Kris Barras – Robin 2 Bilston – 15 October appeared first on Latest Music News + Gig Tickets From Get To The Front – Music News Magazine.