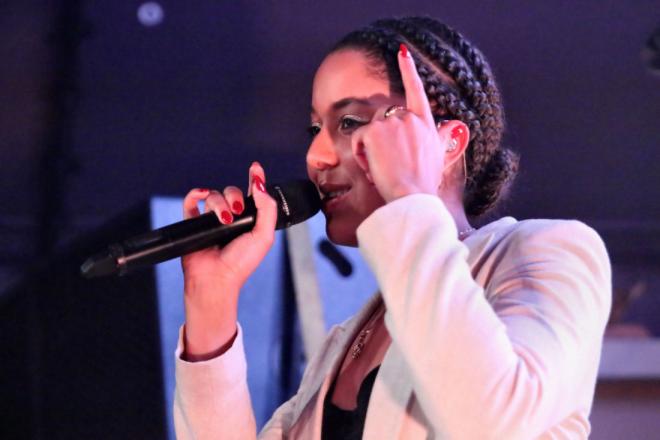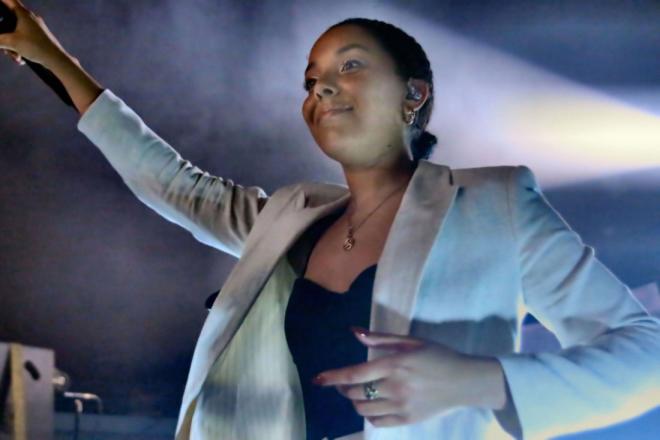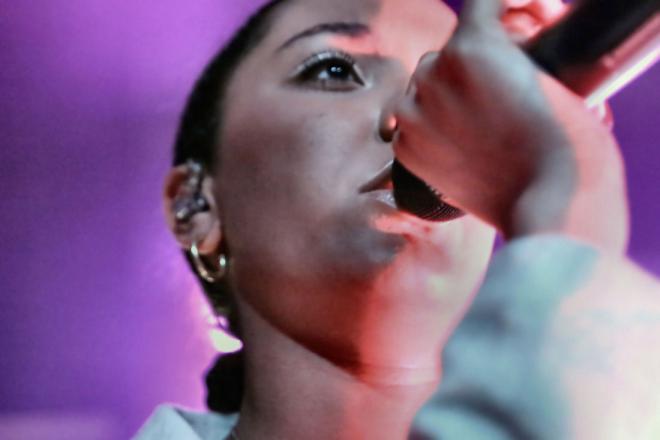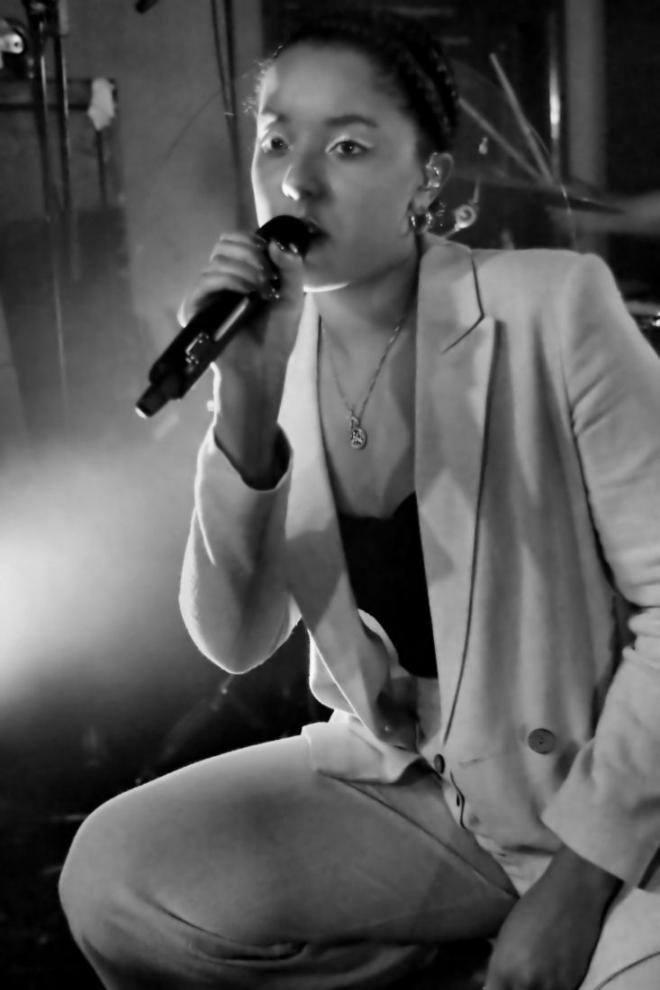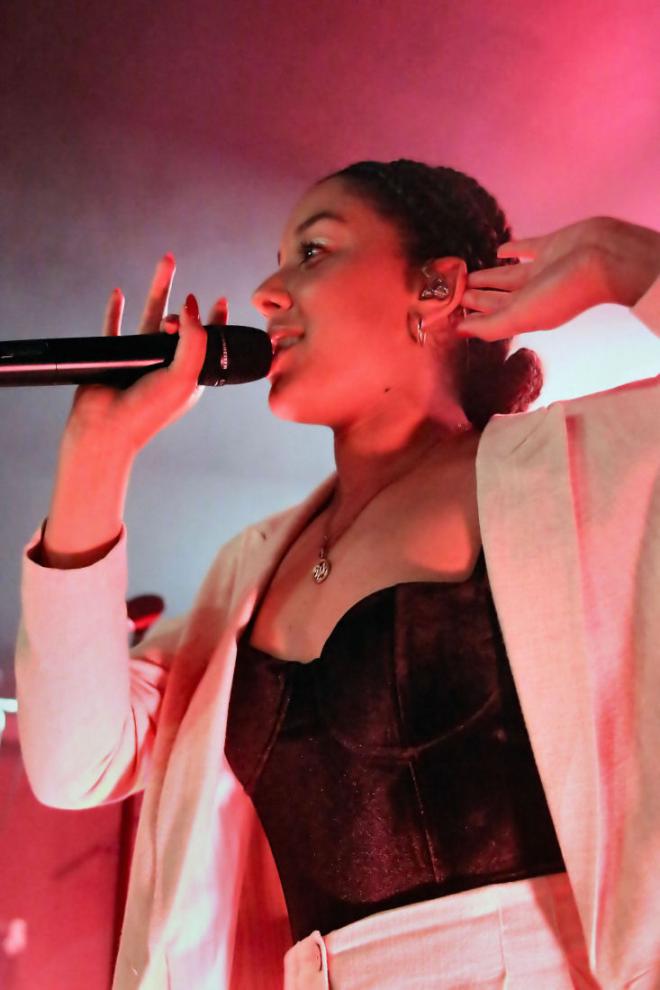 And now tonight we go to see what all the fuss is about namely the hotly tipped Grace Carter. After only hearing a couple of singles so far on radio, didn't really need dragging to be honest. In the Institute tonight sardines came to mind it was that packed, leading us to ask, why a singer with so much buzz about is playing the smallest venue at the Institute?
Anyway, the sold out crowd were in a high state of excitement, singing their heads off! Which led Grace to admit she still can't get used to audiences singing her songs back to her. Well I think she will just have to get used to it, she is both genuinely touched by the reaction and is very open and honest about her life and songs, which hits a note with a lot of people in here tonight and makes it an even more intimate performance.
As for her voice it is exceptional and the songs mostly very catchy single material like 'Why Her Not Me', 'Silence' and the new solitary 'Heal Me'. There is a maturity in her songs, which belies the girl age, and maybe it was best to have small venues to give her time to mature as a live artist, rather than rush things. I think a lot of people will be waiting for a full album off Ms Carter and it will be interesting to watch the success that will undoubtedly come in the future.
Photos by Geoff Griffe
Review simply by Jennifer Griffe
The post Grace Carter – O2 Institute Birmingham – 27 March appeared first on Latest Music News + Gig Tickets From Get To The Front – Music News Magazine.