Ed Sheeran has announced his next project, an EP full of collaborations dubbed the 'No. 6 Collaborations Project'.
The hitmaker has already unveiled his new track with Justin Bieber 'I Don' t Care', as well as shared a teaser of his next collab with Chance The Rapper and PnB Rock 'Cross Me', due out at midnight tonight – GET READY TO LISTEN HERE.
Both tracks will feature on Ed's No . 6 Collaborations Project, which is set for release this summer on 12 July 2019.
Sheeran took to their social media channels to say, " Before I was signed in 2011, I made an EP called No . 5 Collaborations Project. Since then, I've always wanted to do another, so I started No . 6 on my laptop when I was on tour last year. I'm a huge fan of all the artists I have collaborated with and it's been a lot of fun to make. "
Check out the official tracklisting so far below!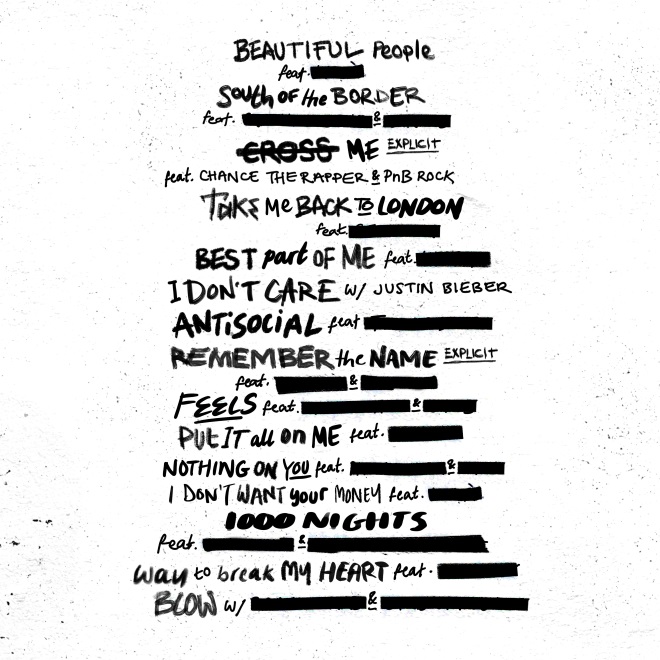 The post Ed Sheeran No . 6 Collaborations appeared first on Latest Music News + Gig Tickets From Get To The Front – Music News Magazine.